Friday, 24 September 2021
How to activate my Azure free voucher.
In this video, I explain how to claim the Microsoft free vouchers for Fundamentals exams.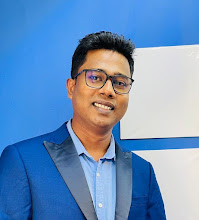 About Viknaraj
Viknaraj Manogararajah is an independent Microsoft Certified Trainer, Microsoft MVP in Azure and C# Corner MVP. He is also actively involved in Microsoft Community Development via blogging and speaking in various user groups and technical conferences. Over 17 years of Experience in IT, and Worked at the Network side for over 11 years. Spending most of the time specializing in Microsoft Products like Server Infrastructure, Cloud Infrastructure, Office 365, Messaging as well as Virtualization..
You May Also Like:
Certifications